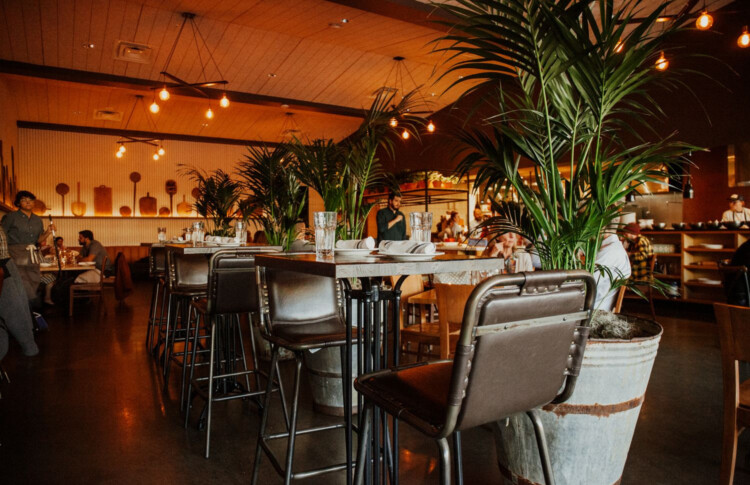 PIATTELLO
Piattello Italian Kitchen is a from-scratch restaurant concept from executive chef & owner Marcus Paslay. The seasonally-rotating menu features fresh, hearty Italian dishes, including housemade breads, pastas, charcuterie & cheeses and pizzas.
Piattello Coffee Bar serves coffee from local roastery AVOCA Coffee Roasters.
Piattello, which means "little plate" in Italian and refers to the term "clay pigeon", has a family-friendly atmosphere welcoming foodies of all ages.
CHEF MARCUS PASLAY
Marcus Paslay is the executive chef & owner of Piattello Italian Kitchen and Clay Pigeon in Fort Worth, Texas.
After graduating from the Culinary Institute of America (CIA) in Hyde Park, New York in 2006, Paslay worked in some of best restaurants around the country, including preparing fresh seafood in Alaska; being part of the opening team of Four Seasons in Vail; butchering fresh meat and fish in Hawaii; preparing rustic American cuisine under award-winning chef Gerard Thompson at Rough Creek Lodge in Glen Rose, Texas; creating molecular dishes under James Beard award nominee chef Jason Franny at Canlis in Seattle; and working as executive chef for Neighborhood Services in Dallas.
Since opening his own restaurants he has garnered critical and commercial acclaim and has been featured in local and national media, including: CBS This Morning Saturday, Food & Wine, USA Today, Men's Journal, Men's Health, Good Day Fox 4, Fort Worth Star-Telegram, Texas Monthly, Fort Worth Texas Magazine, D Magazine and more.
Paslay's restaurants capture his lifelong deep appreciation of food with from-scratch dishes made with the freshest ingredients.